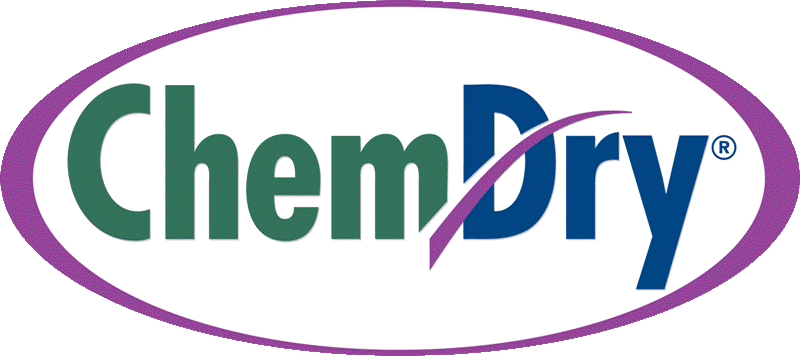 ---
Chem-Dry of North County Blog
Proudly Serving:
Escondido| San Marcos | San Diego | Rancho Santa Fe | Valley Center | Rancho Bernardo | Poway | Mira Mar | Vista | Oceanside | Coronado |

and surrounding areas
June 30, 2016
Having your carpets and rugs cleaned every 3 months is without a doubt the recommended way to go to help you in keeping your home or business carpeting looking great! Chem-Dry of North County is undoubtedly devoted to providing positive customer service, doing the work right the first time while saving you money. Give us a call now to see for yourself the benefits we're talking about. Allergy season is among us and that means pollen and various allergen causing allergens usually are working their way into your household then get trapped within the fibers of your carpeting and upholstery. Every time the sofa and carpets get agitated, some of the debris get released back right into the air causing allergies to linger more time. Give us a call today for experienced carpet cleaning assistance.
May 26, 2016 - World Famous® Professional Strength Spot Remover
Stains and spills are an everyday part of life and mishaps happen. It's important to remember that if the wrong chemicals are used when trying to remove the stain, it could actually lock the stain in more, making it more difficult to remove. If you have a troublesome stain that won't come out in your home or commercial building our World Famous® Professional Strength Spot Remover is the best option to use...(Click to read more)
4/27/2016 - Spring Has Begun! Make Sure Your Carpets Are Clean For A Healthier Home!
A nice refresher is exactly what's needed this time of year. Chem-Dry of Louisville uses the Hot Carbonating Extraction process... continue reading.
2/15/2016-Flu Season? No Problem!
We're smack dab in the middle of cold and flu season and its amazing what a few simple steps can do to protect the flu from hitting our homes. Carpet cleaning may seem like a weird step to take...Continue reading..
12/27/2015-New Year, Clean House!
At Chem-Dry of North County we hope you are enjoying your holiday season and spending it with the ones you love most! We're here to wish you the happiest New Year and offer some of our favorite tips on helping your house feel cleaner and stay healthier this year! Don't forget to give us a call and get your professional carpet cleaning appointment scheduled to kick the year off right!
11/29/2015-Planning for the Holidays!
As the leaves are falling and the seasons start to switch, the one basic custom that best signifies the end of fall and beginning of winter is the holidays. No matter where you reside, mid-November continually marks the starting of the holiday season, jam-packed with family visits, lights, decorations, and an abundance of food. Unfortunately, along with all the holiday get-togethers and happy also come all of the inescapablemesses and clean-up.

We at Chem-Dry understand or know that hosting during holidays is in many casesabsolutelytaxing, and we want to help you appreciate your holiday season with very little stress as is possible, so we are issuing the following tips to make sure a happier, healthier, stain-free holiday season:

Positioning area rugs in very high traffic surfaces, such as entrances to your home, will guard your carpet from unwarranted staining and wear from all the guests entering and exiting.
Ask that guestskick off their shoes upon entering into your homemainly because shoes normallydistribute dirt, debris and oils on their soles. Having people take them off will helpavoid grime from being tracked over your carpets.
Vacuuming preceding hosting a holiday get togethermay helpprevent everyday filth from accumulating and setting into your carpet, before adding more dirt that may be tracked in from your guests.
The probability of a spill considerablyimprovesin the holidays. If you do run into a stain, blot it with lukewarm water quickly to eliminate it from goingdirectly into carpet pad. Use a cloth hand towel for blotting.
Make absolute to vacuum immediately following a celebration to prevent food particles from sticking to the carpet and turning into mold and bacteria. Go over the most intensely trafficked carpet areas in several directions to allow the vacuum to pickup all it can.

When the bad does appear and you see a stain left by your friends and family, don't worry. Here are a few ideas toeradicating spots and stains shortly afterwards they occur:

Ensure you don't rub it in
Do not put an unnecessaryamount of water over the stain to "lighten it." Although this may loosen the stain, it can also make the stain to sinkmore deeply into the carpet pad, making it more complex to get out.
Try mixing warm water with white vinegar or dish detergent, and blot the stain with the blend.
For a red wine spill, use a detergent solution. With the detergent solution, first put a white cloth or plain white paper towel into the detergent solution and dab over and over. Push the cloth on the spot for a couple of seconds, wait 15 minutes for the stain to break up, and then soak up the excess liquid with a dry white cloth. Continue by blotting the entire area with a cloth soaked in lukewarm water. Wait a full hour or until the carpet dries absolutely. If the stain still remains, place a 1/2-inch-thick stack of white paper towels over the stain and rest a glass baking dish on top for 15 minutes.
For difficult, stubborn stains, apply a small amount of Chem-Dry Stain Extinguisher or Chem-Dry Grease & Oil Remover (click here to stock up on these at our amazon store).
Once you have identified the most effective course of action, work from the outside edge of the stain to the inside to keep the stain from spreading.
If you have a pet that gets uneasy around bigsets of people and expresses his/her anxietyon the floor coverings by urinating, blot up as much of it as you can with a towel. For the best results, try Chem-Dry's Pet Odor Remover, which stops pet urine odors and stains at the source (available online as well at our amazon store.) or contact Chem-Dry professionals for older pet urine odors to use their revolutionary Pet Urine Removal Treatment.

If you have a spot or stain you are not able toremove or you are not able to clean your tremendously trafficked areas, schedule a professional carpet cleaning appointment with your local Chem-Dry. For a holiday treat, make sure you ask about their holiday specials.

Get a deep, healthy clean that will dry in simply a couple of hours, so you will be all set for your holiday partyvery fast!

10/1/2015-Do you know What's hiding in your Carpets?
While carpets provide warmth, relaxation, and charm to almost all homes in Escondido and surrounding areas, they also harbor a number of germs and bacteria. Although carpets might appear to look clean...Continue Reading..

4/15/2015-Here Comes Spring! Along with the Allergies.
Will you be one of many 40 million Americans that fight with seasonal allergies? Research has revealed that when you vacuum your carpets on a regular basis that you can actually reduce the dust borne allergens that live in your home and have a lower level of allergens than those rooms with hard flooring surfaces. Lessen the symptoms like coughing, sneezing, scratching with this particular quick tip. Vacuum at least once or twice a week and have your carpets cleaned professionally every 3-4 months, but better yet have them cleaned by Chem-Dry of North County.
We know that all carpet cleaning services aren't alike and we have something extra great about us. Chem-Dry commissioned a leading independent air quality laboratory to conduct a study using Chem-Dry's Hot Carbonating Extraction (HCE) process in multiple homes. The lab found that Chem-Dry removes an average of 98.1% of common household allergens from the upholstery and carpets we clean.*
3/31/2015-Time for Spring Cleaning
This spring, make your house a safer, healthier place to live. The tips below not only get your home back in shape for the spring and summer, but they help make your home a healthier place to live by minimizing germs and reducing allergens.
Professionally clean rugs, carpets and upholstery. If you really want to deep clean your carpets, rugs and upholstery and eliminate the dirt and germs that have accumulated over the winter months, call the experts at Chem-Dry of North County. Chem-Dry uses a green-certified solution that's safe and non-toxic for kids and pets and a low-water, carbonating cleaning process that will give your surfaces and your home a deep-down, healthier clean. And be sure to ask about our premium Healthy Home package, which includes sanitizing your carpets and upholstery to reduce the unhealthy bacteria that may have collected. Since Chem-Dry uses 80% less water than typical steam cleaning, you'll love the convenience of our speedy dry times - just a couple of hour rather than a couple of days - and not having the mold and mildew growth that can come from the excessive water used by steam cleaners.
Thoroughly dust your home and clean or replace air conditioning and heating filters; clean all ducts and vents to decrease your exposure to pollens and other airborne allergens.
Remove mold and mildew in moist areas of the home. Mold is a fungus that can spark allergic reactions for many people and spring is a tough time of year for anyone with allergies of any kind. Use non-toxic cleaning products and make sure bathrooms, laundry rooms, and kitchens are free of unhealthy mold.
2/27/2015-Power of Protectant
Your carpets and upholstery receive a great deal of use and we know that spills and stains are going to happen even if we try our best to stop them. Implementing Chem-Dry's Protectant to all your carpets and upholstery will make your carpets and upholstery last longer. Because the factory-applied stain resistant diminishes and fades away leaving your carpets and upholstery vulnerable to staining and spills. Chem-Dry Protectants generate a strong barrier around the fibers in your carpets and upholstery items to resist soiling and staining by allowing spills to be removed before staining can occur. Make sure your carpets and furniture look great year after year by applying Chem-Dry Protectant.
Watch our Power of Fabric Protector video and you will be amazed!
Chem-Dry of North County can add protect to your carpets and upholstery items. Just call us for an appointment today!
11/25/14-Happy Thanksgiving!
Thanksgiving is a time to be thankful, but that doesn't mean you have to be thankful for the stains and spots that have appeared on your carpet and upholstery. However, Chem-Dry can easily take care of them so you don't even have to stress!
One of the reasons people choose Chem-Dry over other services is for the peace of mind of knowing we offer a healthier, safer carpet cleaning experience. Chem-Dry utilizes the natural cleaning power of carbonation to release and lift dirt and grime from deep within your carpets so they can be whisked away with our powerful extraction equipment for a clean that lasts.
Similar to the way club soda removes stains from a shirt, we've evolved and adapted the use of carbonation into a superior carpet and upholstery cleaning process. Chem-Dry uses the power of carbonating solutions to lift the dirt, dust and other allergens to the surface where they can be easily removed without using the excessive amounts of water other methods like steam cleaning use.
For a carpet cleaning experience that is quick, more effective, and completely safe and nontoxic to you and your family, call us today! Chem-Dry of North County wishes you and your family a safe and happy Thanksgiving!
10/15/14-Choosing a Carpet Cleaner
There are many different carpet cleaners to choose from - with so many different claims! But with Chem-Dry of North County you can rest assured that you're receiving the highest quality carpet cleaning. If you want your carpets to feel and look brand new again, Chem-Dry's unique method using the power of carbonation is for you!
When you pour something carbonated into a glass, it bubbles to the top. The reason being that carbonation has natural "lifting" properties, which allows it to soar to the top of your drink. With this knowledge, Chem-Dry has created a carbonated solution that gets deep into your carpet fibers and explodes and releases the dirt. The carbonating bubbles lift the dirt particles to the top where we're able to remove them from your carpet. All dirt and grime will be removed entirely providing you with the most satisfying and thorough clean in the industry.
This is compared to steam cleaning where gallons of water are harsh soaps are dumped into your carpets. By pushing unwanted particles further down into your carpet with water, not only does it create a breeding ground for mold underneath your feet, but it simply hides the mess rather than cleaning it. Your carpets also take longer to dry with steam cleaning – typically between 1-2 days – because of the excess of water used. Chem-Dry, however, uses less water, making your carpet dry in only 1-2 hours. In the time steam cleaning your carpets would take we can have you cleaned and back to your normal routine. This is proof that we are innovative to care best for our customers.
No matter your budget, we're confident you can experience our amazing services. For the best carpet cleaning available, call us today!
9/17/14-Stain Removal Tips
Having your carpets professionally cleaned is great, but it's useful to know when it's necessary to call the professionals. Most cleaners will tell you to use their service for every stain or spot, but many of these blemishes will come out using one of several simple home remedies. Because we care about our customers, we are happy to part with our spot cleaning secrets.
Warm water and a white cloth are all you need for the first remedy. To apply, dampen the stain on your carpet, then gently blot it with the cloth. Make sure you do not scrub or aggressively wipe the spot since this may worsen the stain or even fray your carpet fibers. Blot the stain firmly to transfer the stain from the carpet to your cloth. As you are blotting the stain, check the towel to see if the towel is darkening. The darkening will indicate that the stain is transferring. If you don't see any darkening on the towel, stop the process.
The next step is to try the Chem-Dry way. Club soda uses the carbonated bubbles to lift stains from the fibers. Just as the secret to Chem-Dry's effectiveness as a cleaner lies in the power of carbonation, club soda features similar properties that make it a fantastic cleaner. After you have applied the club soda, use a towel to dab the stain once more. If you don't see any results with club soda or warm water, call us at Chem-Dry and we can get the job done! Our motto at Chem-Dry is: "If we can't get it out, no one can!" We use a proprietary technique to get stains out which makes us confident that we can take care of almost any stain.
At Chem-Dry we firmly believe that if we can't get it out, No one can!
8/19/14-Back To School
We all know that kids and pets love to make a mess at home - especially during summer! The good news, however, is that with school right around the corner, the mess will become a lot more bearable. As you start helping your kids return to school, we're more than happy to take care of the messes they left.
There are many reasons to choose Chem-Dry like our ability to leave a deeper, longer-lasting clean. Chem-Dry's approach to cleaning carpets is better than the competition. While steam cleaners pump water into carpet and attempt to suck it back out, we know this may not always work so well. Instead, we use a hot carbonating extraction system, which is a drier method, meaning less water is used. The best part is that with the small amounts of water being used, carpets cleaned by Chem-Dry are cleaner in only a few hours!
Call us today to learn more!
7/17/14-The Chem-Dry Way
One of the most impressive things about the Chem-Dry franchise is our commitment to sustainability. Since the environment is important to us, we have created a unique and innovative process for cleaning carpets that is not only the most effective method available, but also avoids using any potentially harmful chemicals in order to protect both your family and your carpets.
To realize these goals, Chem-Dry has harnessed the power of carbonation. During the cleaning procedure, millions of tiny, carbonated bubbles penetrate deep into your carpet to release dirt, dust and other filth from individual fibers and lift these unwanted particles to the surface, where they can be quickly and effectively washed away, leaving your carpets looking like new.
In addition to being eco-friendly, this method also uses less water than other processes, meaning that your carpets will be dry within just 1-2 hours rather than the 1-2 days promised by steam cleaning companies! Chem-Dry of North County is proud to offer this fantastic service in order to not only make your carpets look and feel healthier than ever, but to continually promote environmental stability.
That's the Chem-Dry way – drier, cleaner, healthier homes.
6/25/14-Meet the Owners
We have been in Business since 1984. We enjoy helping out in different fund raising events, schools, interfaith council helping the homeless, donating to the Red Cross, and other great charities. We believe in quality in every thing we do. Our technicians are all back ground checked and fully trained. Don't hesitate and call Chem-Dry of North County today!
6/9/14-Tips on keeping your carpet fresh
Carpets are an important part of your household, and Chem-Dry of North County recognizes that. Carpets are used every single day. Here are some tips from Chem-Dry of North County to prolong the life of your carpets, and create the healthiest environment for your family and friends. The first tip from Chem-Dry of North County on maintaining a carpet's life is to vacuum your carpets at least once a week. This prevents gritty build that can produce germs and allergens. The second tip from Chem-Dry of North County on maintaining clean carpets is to clean spills and stains immediately. This allows the stain to have less time to penetrate into the carpet. Never rub the carpet when removing a stain. Always blot the stain, and remove most of it before adding the cleaner to it. The third tip that Chem-Dry of North County recommends is to clean your carpets, rugs, and upholstery often. This should be done every 12-18 months. Chem-Dry of North County regularly cleans many commercial and residential areas, and is the most natural way to professionally clean your upholstery and carpets. Don't hesitate to call Chem-Dry of North County today and schedule your carpet and upholstery cleaning.
5/23/14-Benefits of cleaning with a greener, more natural clean
Chem-Dry of North County has used a greener, more natural cleaning formula long before it was popular to be green. The core cleaning of Chem-Dry of North County, The Natural, has many health benefits. All ingredients are FDA approved, and it is constantly on the G.R.A.S. list which stands for Generally Recognized as Safe. This innovative formula is safe and non-toxic; meaning nothing hazardous is ingested through the mouth or comes in contact with the skin. This formula has also been a relief for people with allergies because it does not contain harsh chemicals. Along with being a relief for allergies, The Natural also does not contain any harsh chemicals that have been linked to cancer. The Natural is a perfect solution for any household with kids or pets. This formula is so organic, that you could drink it, and it wouldn't harm you! Once you switch over to cleaning your carpets with The Natural, you'll see benefits immediately and never want to go back! Check Chem-Dry of North County's blog for weekly updates and tips!